Planning the future is not always simple. Due to the modular construction, space solution is expandable at any time. Additional classrooms can be created quickly and easily if the number of children fluctuates from year to year. Changes to existing buildings at a later stage can be done without any problem.
With full glazing options, the bright rooms create a friendly space for children and students. The simple and flexible wall system guarantees an individual room layout.
Children-friendly toilets and washing facilities are available.
Children's Garden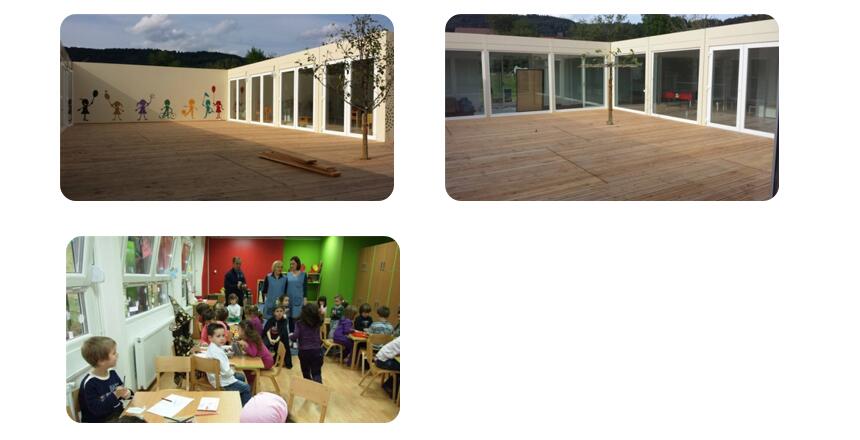 Classroom