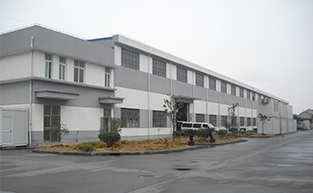 Modular Union Building Co., Ltd (Simplified in Modular Union) locate in Shanghai, specialize in providing modular solution, tailored to meet your specific need! Our product range include portable container house, sanitary container house, modified container house and modular building across the worldwide to a wide range of industries such as oil, gas and mining, construction site, residential, commercial and industrial, education, healthcare and medical, emergency and disaster relief, military and other temporary or permanent housing, functioned as labor camp, office, bedroom, canteens, dining room, classroom, first aid rooms, restaurant ,snack bar, WC, shower, changing room, etc.
Our factory
- More than 10 years experiences in manufacturing container house
- Occupy 30,000 square meters with welding , painting, carpentry and assembly workshop
- Full production line equipped with cold-rolled forming machines, hydraulic benders and shears, plasma cutting machine, shot blasting machine, wood sawing machine, welding and painting equipment
- High production capacity, around 500 cabins produced in one month, enables short delivery times and thus quick solutions, even at short notice
- Production and quality assurance carried out according to ISO9001:2008 standards
- Certified by ABS(American Bureau of Shipping) , seaworthy packing suitable for transport by sea
Our team
- Around 100 employees
- Research and development engineers configure your individual space solution using the latest software
- Sales specialists offer excellent customer service
- Purchasing department select suppliers to guarantee high quality and long-term availability of various materials and equipment
- Quality control department with strict inspection procedure to guarantee qualified and satisfied products
- Project department with professional supervisor and workers to provide service of full assembly
Modular Union contribute to provide reliable, safe, environmental friendly products in modular building industry. We make efforts to practice the concept of green environment solution into the management of company. Your specific needs are what matter to us. Based on your expectations and the country you are working in, we will present you the best options and solutions. We deliver standard and fully customized projects at competitive rates with worldwide fast delivery.